Sep 28, 2020 11:14 AM Central
Vesta Schneider
Chicken Noodle Soup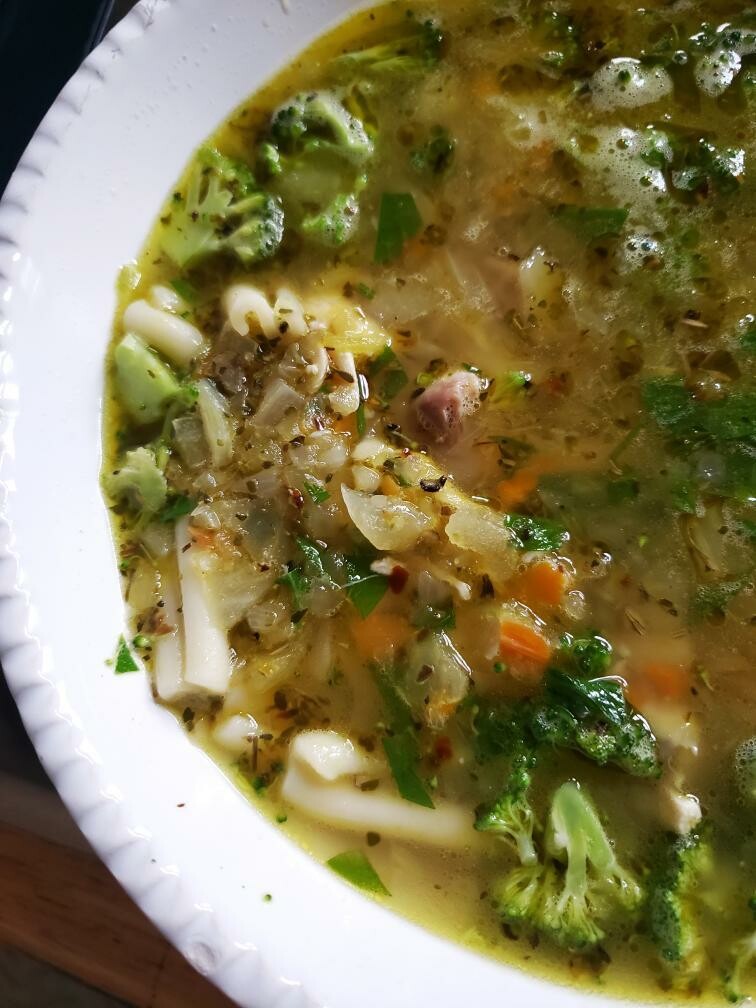 This Recipe was featured in "10 Ways to Stay Healthy this Fall" and it is a keeper!
For stock
Whole chicken
1 large onion
3 large carrots
3 large celery stalks
3 bay leaves
1 T peppercorn
For soup
3 T butter
1 large onion chopped
4 large carrots peeled and chopped
2T chopped fresh thyme
2T garlic chopped
Reserved stock
2T chicken base, I use better than bouillon
Salt and pepper
4 drops
oregano vitality oil
Pulled chicken
Noodles cooked
In large stock pot add all ingredients and fill with water until chickens covers by a few inches. Bring to boil, turn to low and cook 1 1/2 hour. Strain liquid into large bowl and keep. Let chicken cook, drain stock and then shred meat
For soup add butter to the same pot you made the stock in.
Cook onions, carrots for 5 min on medium.
Add garlic, thyme cook for another 2 min.
Add reserved stock, chicken base.
Cook for 10 min and taste.
Season with salt and pepper as needed and cook for another 20 min.
Add back in shredded chicken, and noodles and oregano vitality oil.
Do you want recipes delivered into your inbox?
Sign up here.
Reasons why should you make your own stock or buy a high quality stock:

- Boosting the immune system
- Aids in digestion
- Improves the efficiency of protein digestion
- Provides easily digestible minerals, including calcium
- Improves symptoms of: joint pain, common cold, tuberculosis, diabetes, muscle diseases, infectious diseases, jaundice, food allergies, colic, inflammatory bowel disease, osteoporosis, pain and inflammation, cramps, muscle spasms, depression, insomnia, irritability, hyperactivity, anxiety, hypertension, high cholesterol, allergies….