Oct 27, 2020 08:10 AM Central
Vesta Schneider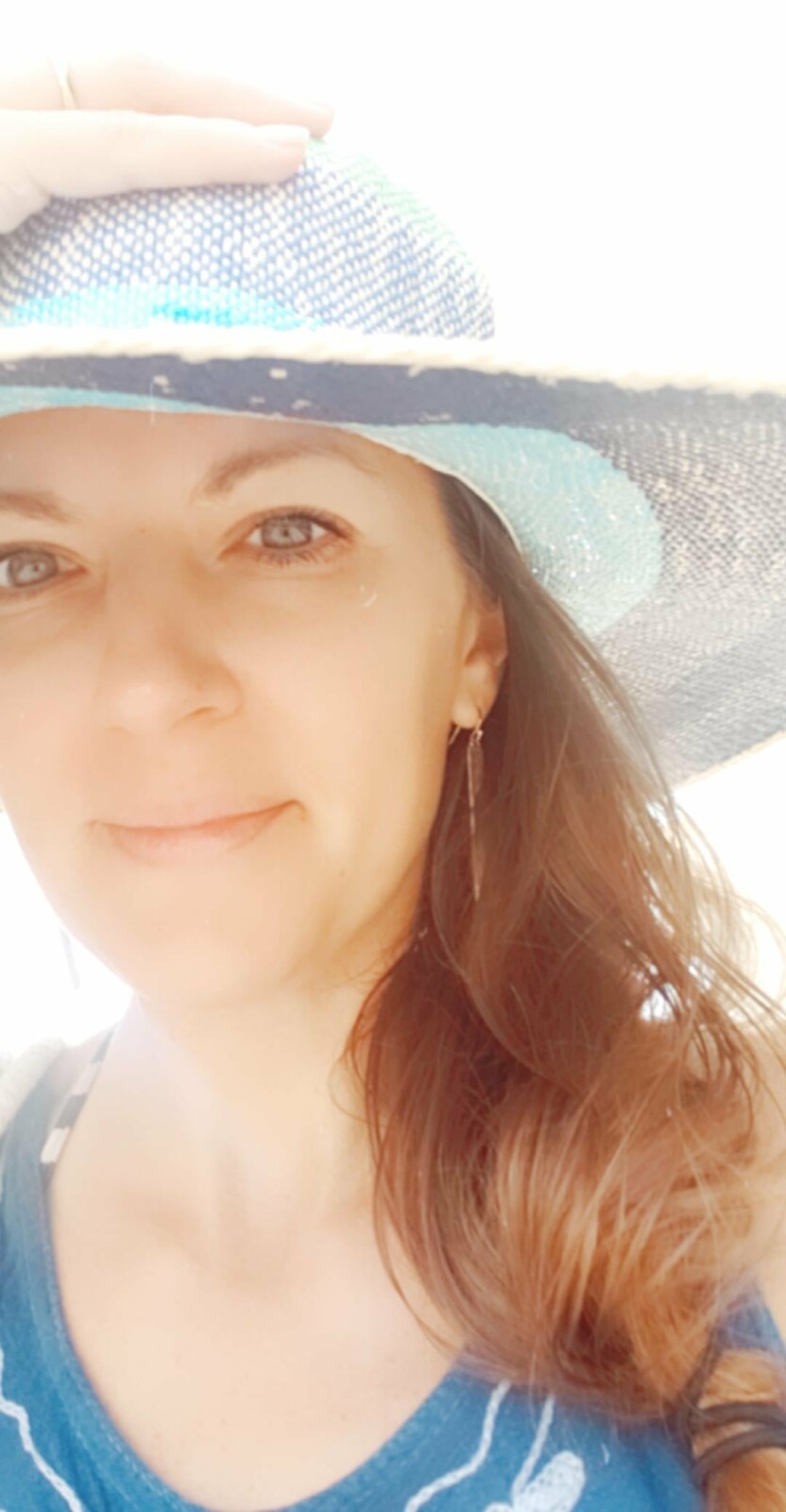 As I am writing this, I learned that I have more to say about it than I thought :) So I'll start with basic tips that apply to most of our Mexico trips and then I'll do separate posts about excursions and specific resorts that we stayed at. Also, I'll share my must have's list and will explain why those items are much needed. Believe me, you don't want to be caught in Mexico after/during tropical storm that brings mosquitos... you'll clap your hands once and kill 15 of them at once. So If I recommend bringing bug repellant X3 than you think you'll need, you'll know why. You'd think think stores would stock up on that, but people buy so many that you will end up with none.




But more about that later. Let's start from the beginning.



Fun tip. When you ask for a lemon, they'll give you lime :) They call limes... lemons. But there are no lemons in Mexico :)

Passports. If your passport expires in 6 months, you might not be allowed to fly. There are handful of places in the US that can provide passport to you the same day, but check your dates before booking the trip so you don't have to stress over this.
This is one of them in Dallas TX, it says that you need an appointment, but you can just show up and stand in line. They take people in based on when your flight is scheduled. Some people had to fly out in few hours, so they were taken first. You will have to show a proof that your flight is booked within 3 days. Otherwise, they'll tell you to come back another day.

Before you land use the restroom, so you can get into an immigration line as fast as you can.

Have a pen to fill out immigration forms as well.

No this is not a joke :) Sometimes they'll give you immigration forms on the airplane, other times you'll get them after you land.
If you are not prepared and wondering around looking for a pen/bathroom, it might add extra 30 minutes to an hour or longer wait time in immigration line. I have not met a person yet who likes long lines :)



Sometimes it's really organized at the airport and it moves quickly, while other times it is a complete chaos. Bring your best attitude.



Water. Drink only bottled water, unless you want to have diarrhea the whole trip. When I'll write my must-haves list, I'll give you more details what we use to prevent this from happening. But as a general rule ... when going outside the resort, bring bottled water with you and choose drinks that do not use ice made with local water. Most resorts have purified water, ask if you are not sure. If you have a really sensitive stomach brush your teeth with bottled water as well.

Food. Do not bring fruit or meats or any food from US to another country. Dogs will sniff you out, then they'll search you and take those things away. It's a hassle that is simple to avoid.

Book your transportation to/from the airport before the trip.
We have been using AmStar and have not had any issues. AmStar drivers are usually standing outside the airport, sometimes holding a sign with your name. They are very easy to spot because they wear blue flowery shirts. Once you'll find them they will take you to the area where your car is parked and will drive you to your your destination.
We prefer booking a van vs taking a bus. Van leaves when you are ready and gets you to your location faster vs a bus that leaves on the schedule and makes many stops along the way.

Although, a van driver might make a surprise stop to pick up his wife. Or drops someone off along the way :) Not everyone can afford transportation here so they help each other out. Sometimes resorts offer transportation for free, that's why it's so important to have traveling agent you can help you navigate all of this. Just FIY, most of the time you do not pay extra for travel agent, so don't write them off if you think that you can't afford them. Again, I'll write more in detail about it later.
As you are exiting the airport you will have a mob of people asking you to buy time shares and ride with them etc. We walk right past them. I wouldn't want to ride with someone who 'picked me up' at the airport.
This is an opportunity for them to sell time shares. Here is how it works...they will tell you that there is a hotel near by and if you visit it you will get something for free...it could be $300 in cash or free passes to excursion(s) or spa services etc.
You might lose half day if your vacation

touring another hotel and listening to sales pitch, but you can get lots out of it as well. If you choose to do it, remember to negotiate :). Actually this goes for anything in Mexico, you can negotiate a price for almost anything, unless you are at the resort shop where prices are set and they need to scan the tag.
There is an area to buy 🍺, right outside the airport exit. Think twice before you get it, unless you have a large bladder.


If your hotel is far away and you have to detour to use the restroom, most likely it won't be a safe location and bathroom might just be a hole in the ground. Literally.



Travel agent.


Resorts pay travel agents to bring people to them. Therefore, there is no extra change to you. This is a general rule, but there a few exceptions. I highly suggest that you use travel agent, I'll give you few examples why.


Great travel agent will get you "extras" at no charge to you. If you tell him that you like massage, he might get hotel to offer you a free massage.

Another great example. When we where in Jamaica, my son left his video game in the van on the way to the airport. He saved his money to buy it and it was brand new, so you can imagine how upset he was. We thought for sure that it was gone. But my husband called travel agent asking if there is anyway he can get in touch with the van driver. Not only that travel agent contacted the driver, but he found someone to bring my sons video game to the airport. He passed the security and jumped over all the hoops to get it to us just minutes before we boarded the plane. If you do not have an agent who fights for your business, find another agent. Anyone can book a hotel and airplane tickets for you! But If you ever have any serious problems while traveling, you need to have someone who has a back bone and can get things done.

Porn.
While your kids are searching for previews for Disney channel they might stumble across something really inappropriate. When booking a room and when checking in ask them to turn off the porn channels. Then triple check that they actually did it.

Diamond Club aka VIP status.


Many resorts offer this option. Ask your travel agent or email the resort directly asking what VIP status entails. You have to pay extra for it ahead of time, so you'll have to decide if it's worth it for you.



Usually Diamond Club access offers:


- private beach area with covered lounge beds and chairs. I like this option because I never have to worry about not having a place to sit at the beach/pool, I don't have to fight for chairs, nor do I have to "save" them early in the morning.




- private wait staff, you get your food drinks faster at the beach.




- VIP bar.




- separate VIP rooms around the resort where they have snacks all day long + top shelf liquor that you can't get anywhere else.




- VIP room where you can hang anytime you want and have access to computers/internet.




-if resort is large and they use golf carts to take you from place A to place B you will get a special wrist band that will indicate that you are VIP and you won't have to stand in line.




- butler. It depends on the resort how useful this service is to you. Some resorts/ butlers pride themselves in their service and you just can't imagine your trip without them. You can often look up resort on Trip Advisor or social media and you'll find names of butlers and customer reviews. Make sure you travel agent requests that butler for your service. In some resorts only butlers can make restaurant reservations for you. You can't just walk in and ask for a table.




- private pool(s) only avail for VIP.




- Diamond Club (restaurants are a hit or miss). Sometimes buffet food is better.




- spa services.




- liquor in your room.




- as a norm Diamond Club areas are less busy, have more luxuries and are quieter. Most activities/ music happen in the main areas. So you always have an option to party or have a quite time :)



Cash for tipping. Mexican people are very kind and are really hard workers. I admire their work ethic! They always make me feel like a queen! Most of them are very grateful for American tourists because that creates jobs for them. Many work six days per week, they are up before me and they are still working after I go to bed. But everyday, they great me with a smile an amazing attitude.


They also remember who takes care of them and will have your drink ready for you next time as soon as they see you. We bring several hundred dollars in $1 and $5 bills. Sometimes resorts they don't have enough small bills to give you change.



Resorts vs Airbnb. This is a personal choice, but we always go with all inclusive resorts, here is why:


- Resorts are really catered to Americans, however some resorts do a better job than others bringing their culture to you. They'd send out fisherman's out early in the morning and you'll see them come back later on with fish. They will prepare what they have caught right in the front of your eyes and you will have the best paella in your life. We always do excursions and private driver trips to experience the real Mexico.


- I don't have to wonder where to eat or what to do. All is planned for us, we just need to show up.
- All resorts have kids areas, teen rooms, kid pools etc.
- Security. You have to know what you are getting into when not staying at the resort. Not only for crime reasons, but you might end up standing on the road and seeing strange signs that show you that it is an alligator crossing area :)
- Amenities, spa services, activities (anything form yoga, to zumba, to language classes, to volley, painting etc). There is always something to do if you have a rainy day.
- Cleaner beaches. Some beaches at certain times of the year are full of seaweed. At the resort, they will clean it up so you can enjoy the white sand.
- Water sports (non- motored sports are usually free).
- Better prepared to handle storms.
- Resorts are right on the beach. If you are staying at Airbnb you might have to travel to the beach, however, you won't be in a way of storms because most of them are not right on the water.
- If I think about possibly wanting something, all I need to do is call the butler.
- No one is selling drugs, at least not visibly.
- Resorts are easy and perfect for those who have less traveling experiences.
- Some resorts are adults only. Check their policy what that means :)

We usually rotate and do one resort day and one excursion day. This way we get the best of both worlds.

Not saying that Airbnb's are bad. If you choose to go that route, plan your trip ahead of time so you are not stuck sitting in the room trying to figure out what to do.

Picking a room at the resort. We always ask for a room that is away from the main area and all the noise. Some people like being in the midst of it all, I value privacy and quiet. If you want a room with a view, ask for it, it will be more expensive tho.
If you are on the first floor, m

any resorts have rooms with walk pools

. Meaning, that you have a balcony with steps leading to the pool. It's one long pool that only first floor customers have access to. It might sound like a great idea if you have kids. But those pools often end up being party places. Just today I was walking by one ... two women with thongs on were twerking and blasting music with all the shi*ts and F's and all the other curse words. I would not want to be near by nor my kids to see any of it. But if if sounds to you like a party you'd like to join, you do you.


If resort is full you will not be able to switch rooms.



Excursions and private driver trips. Book them when you arrive. You'll find companies in the lobby and they'll help you with it. Always negotiate.

Book all your trips with the same person, that's how you get the most discounts.




Some resorts allow outsiders come to the beach and sell excursions to you. They might seem like a better deal but be very careful with the details. They could be offering an exactly the same excursion for cheaper, but if they don't say anything about the AC on the bus, you might end up sitting in an open bus (no windows) with million people in it. Not very pleasant when it's hot and humid and you are rubbing sweat on each other.





You can ask to rent a car with a private driver for half or full day. S/he will take you anywhere you want, price is based on the distance that you want to drive. This is great way to see what you way, experience real Mexico and see way more than during the excursions. Price for half day is around $100-$300 +tip. Make sure you are the only family that drivers has that day. Otherwise, you'll be done with your activity and be ready to go, but you'll have to wait for driver to come back.
Be specific about what you are wanting to do before you leave. They always try to take us shopping to the flea market, but shopping is the last thing I'd want to do.



Internet service. Most resorts have great service all around resorts, but we have been in few that you can only get service at the lobby.

Ohhhhhhh this is getting way too long! I'll stop writing now and will give you more details at the next blog post.

Did you like this post? If you'd like traveling post delivered directly into your inbox,
sign up here.