Mar 4, 2022 01:59 PM Central
Vesta Schneider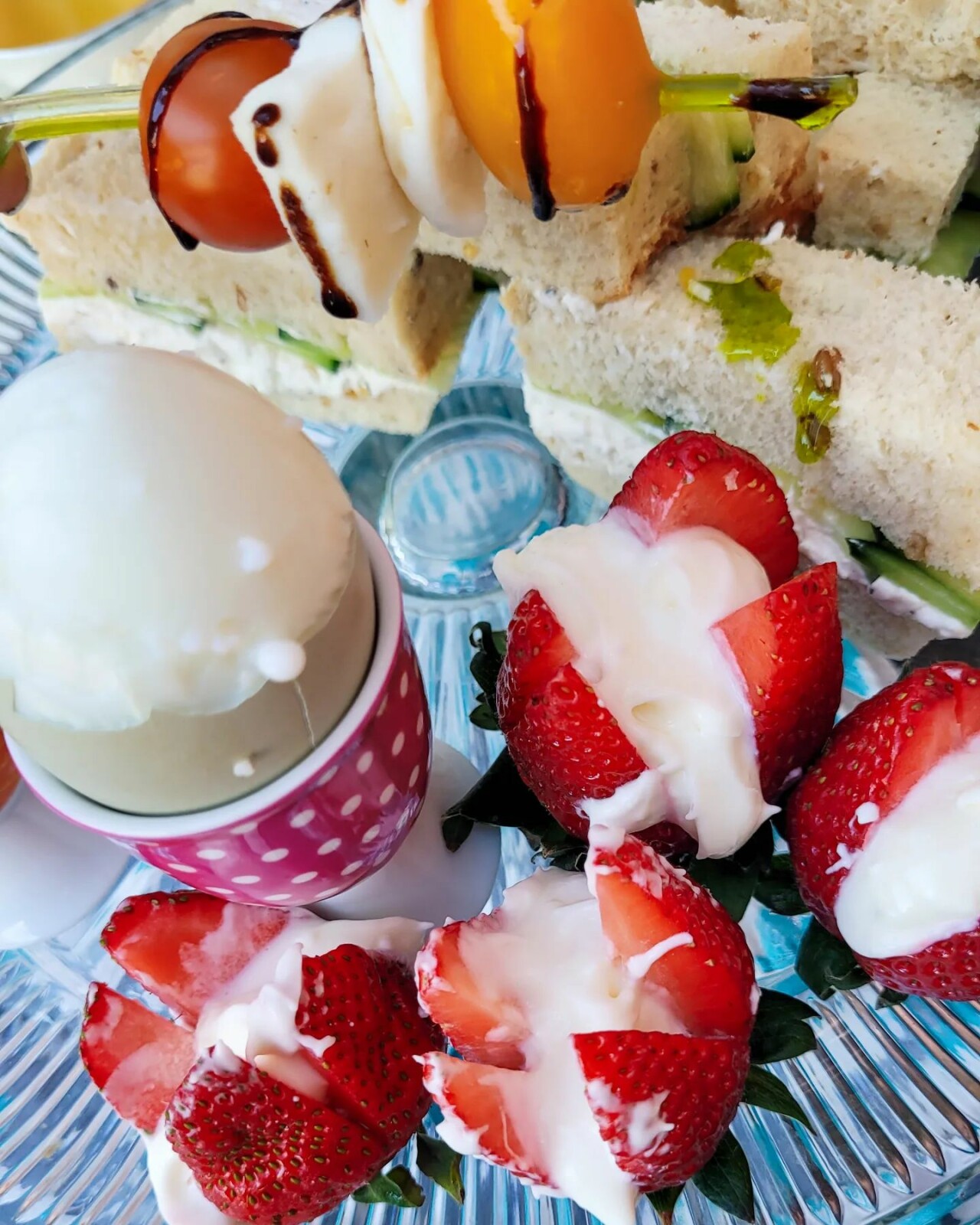 Eva and I had British style afternoon tea in the backyard.
Thank you to chef
Robert
for delicious food.
Fresh air, sunshine and cucumber sandwiches are great to lift up the mood.
Quick write up how Bob made them:
Half block of cream cheese, large spoon of mayo, 1/2 tsp garlic powder, chopped fresh dill and chives, salt and pepper. Mix well.
Spread cream cheese on one slice of bread, arrange the cucumbers on top of the cream cheese mix, season with a bit of salt, pepper and fresh dill, place other piece of bread on top. And slice of the crust. Cut into smaller pieces rectangle, square or triangles.