Jan 6, 2022 02:18 PM Central
Vesta Schneider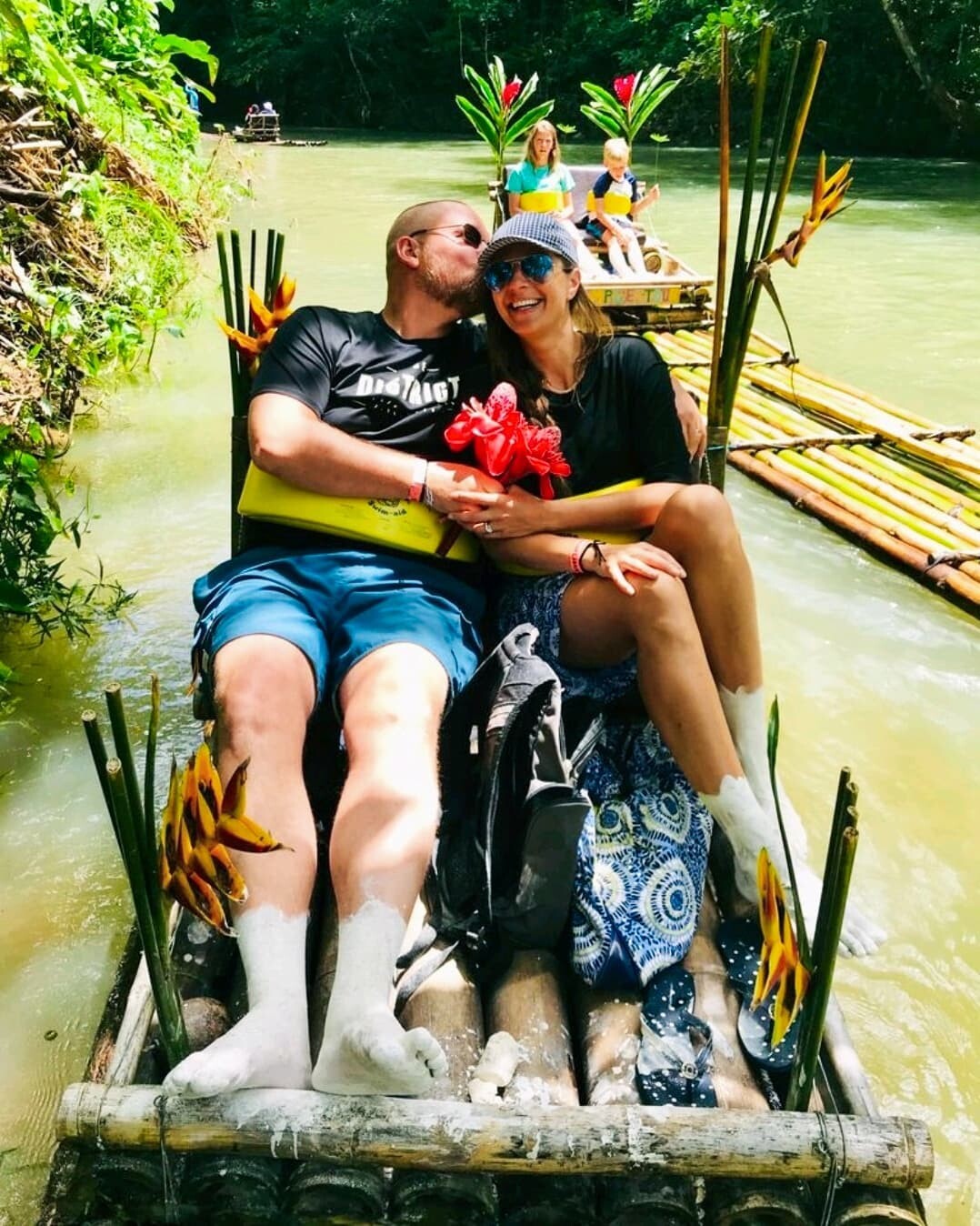 Many decisions are made out of fear and judgement, guilt or manipulation. We want to stay in our comfort zone and don't ruffle any feathers, even if that means that we are unhappy.
Within the last month I have taken a walk down the memory lane and I have realized that I have always followed my gut. My faith showed me the way. There was no place for doubt.
💫 I came to USA 20 years ago, didn't speak English and got married to a complete stranger. People said that I was using Robert to get a green card. So I came up with a comeback, I started telling a story (with a straight face) that Bob ordered me from the Russian 👰‍♀ magazine and I was on sale that month 🤣😂🤣. Imagine Bob's surprise when I learned English language and he realized how fiery and unapologetically fearless my mouth is 🔥🔥🔥.
💫My family and friends thought that I have married an old fart for millions of dollars 😂. I'm still waiting for all those 100 mil mansions to show up on my real estate portfolio.
💫Last month, both of us made a decision to change jobs. I have left YL and I'm very excited for future plans. Some are set in stone, others are being explored as future opportunities 🙌 .
💫When making big life decisions, they need to make sense to me, not the world. Just like our marriage.
💫I listen to my gut. If it says that something is off, it's probably true. It's a sign for me to get out of my comfort zone. So off I go....into the new adventure.
Jan 11, 2021 06:06 PM Central
Vesta Schneider
In my Young Living team we having #WeAreFamily week. Each person has a week to share about themselves.

DAY ONE.
1. Share one thing that people don't know about you.
I can't watch horror movies. They end up in my dreams for weeks and I start hearing weird noises in the house 🤷‍♀️.

2. Favorite oil and/or product and why?
Ningxia Red, it's is liquid gold that allows me get old and enjoy my life to it's fullest.

3. If you could have a super power, what would it be and why?
Snap my fingers and make things quiet around me 😂. Silence is my favorite sound.

4. If money and time was not an object, what would you do differently today?
Spend more quality time with family and friends. I wish I would have learned earlier in my life how precious time is ❤ .

5. If you were a tree (or animal), what kind would you be and why?
Willow trees mesmerize me. The way they move in the wind makes me think that they are talking to me or maybe someone from above is saying hello ❤ .
Also, their roots last for 100+ feet. There is more underground than what you see above the ground. Just like our lives and successes and marriages.

6. What do you notice first about a person?
If they have an eye contact with you when you speak or keep glancing at the phone.

7.What makes you laugh?
Bob 😛 doesn't matter if I had a bad day, my dear hubby always makes me laugh.
I love stand up comedy as well.

8. What scares you?
Loosing my freedom again.

9. What was the last vacation you went to and where do you want to go next?
Mexico was an escape from reality just few months ago.
Before everything got closed down, we were supposed to go to Costa Rica, spend a week at the beach and another week in the rain forest.
I have a looooong list of places that I want to travel to.

10. What 3-5 qualities do you love most about yourself?
I am honest - that helped me learn who my real friends are.
I am a go getter - once I learned how to trust myself, I learned that I can do anything I want.
I am an influencer - this one took me a long time to "get it". Bob has said it to me for many years, but I could never could wrap my mind around it. Today I know that I can influence others in a positive way, to show them how they can trust and believe in themselves.

I'd love to hear about YOU and get to know you better :)