Feb 8, 2022 08:39 PM Central
Vesta Schneider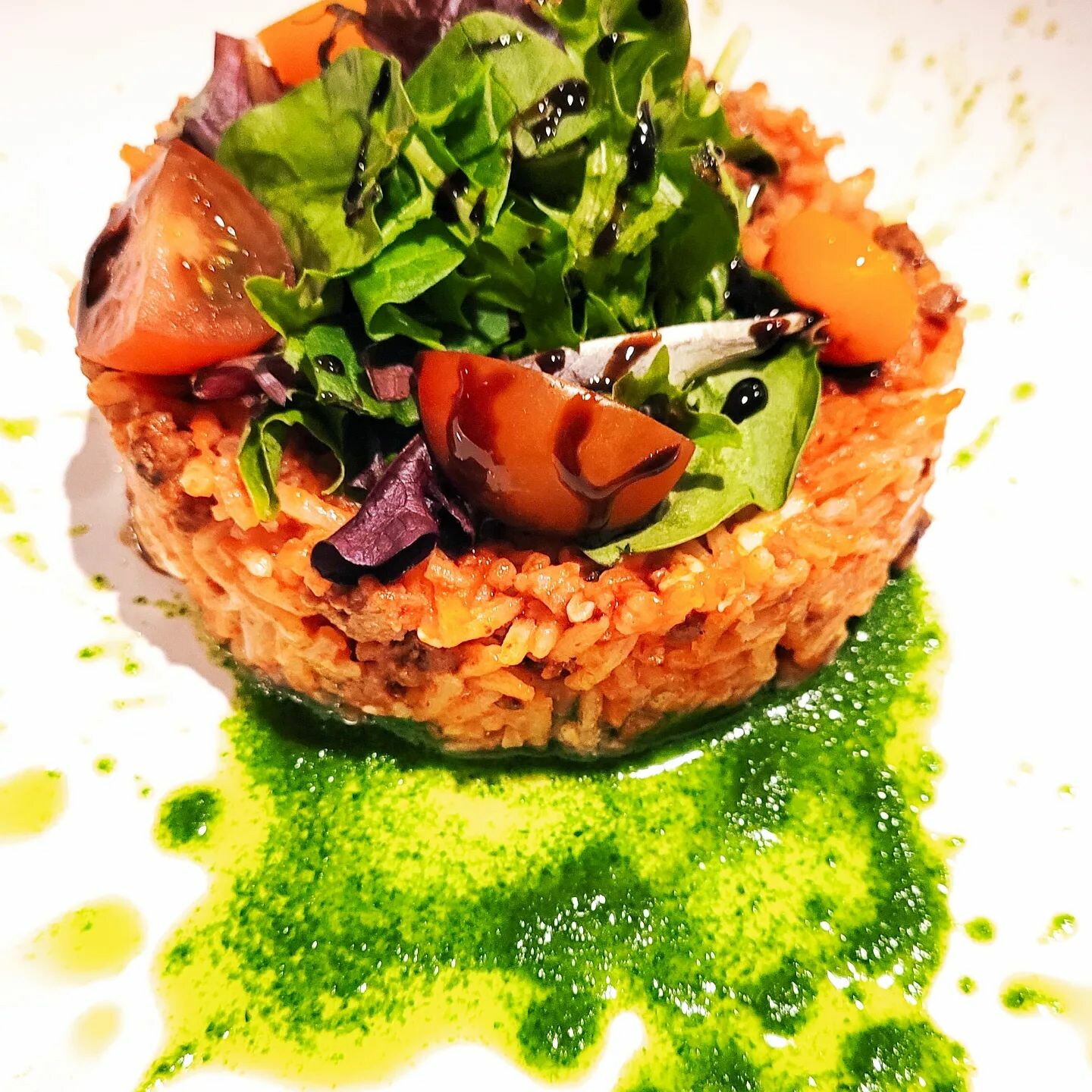 That green sauce that I showed you in my stories (
my IG
), was parsley emulsion. If you don't know what that is....you are not alone

.
If I'd compare myself to
Robert
, I'd feel like a complete looooooser.
Everyone has different talents and as you can see he knows his way around the kitchen. He makes meals like these for me daily, in between his conference calls.
And I can't flip the omelet without breaking it

.
Moral of the post. Don't compare yourself to others. Ever!
Learn from them.
Enjoy their talents.
Celebrate their success.
But at the same time value your own.
You are unique and you are on this earth for a reason

.
P.S. Ground brisket rice cake, with parsley emulsion and balsamic reduction. Bob "quickly" whipped it up

.