Jan 24, 2021 01:39 PM Central
Vesta Schneider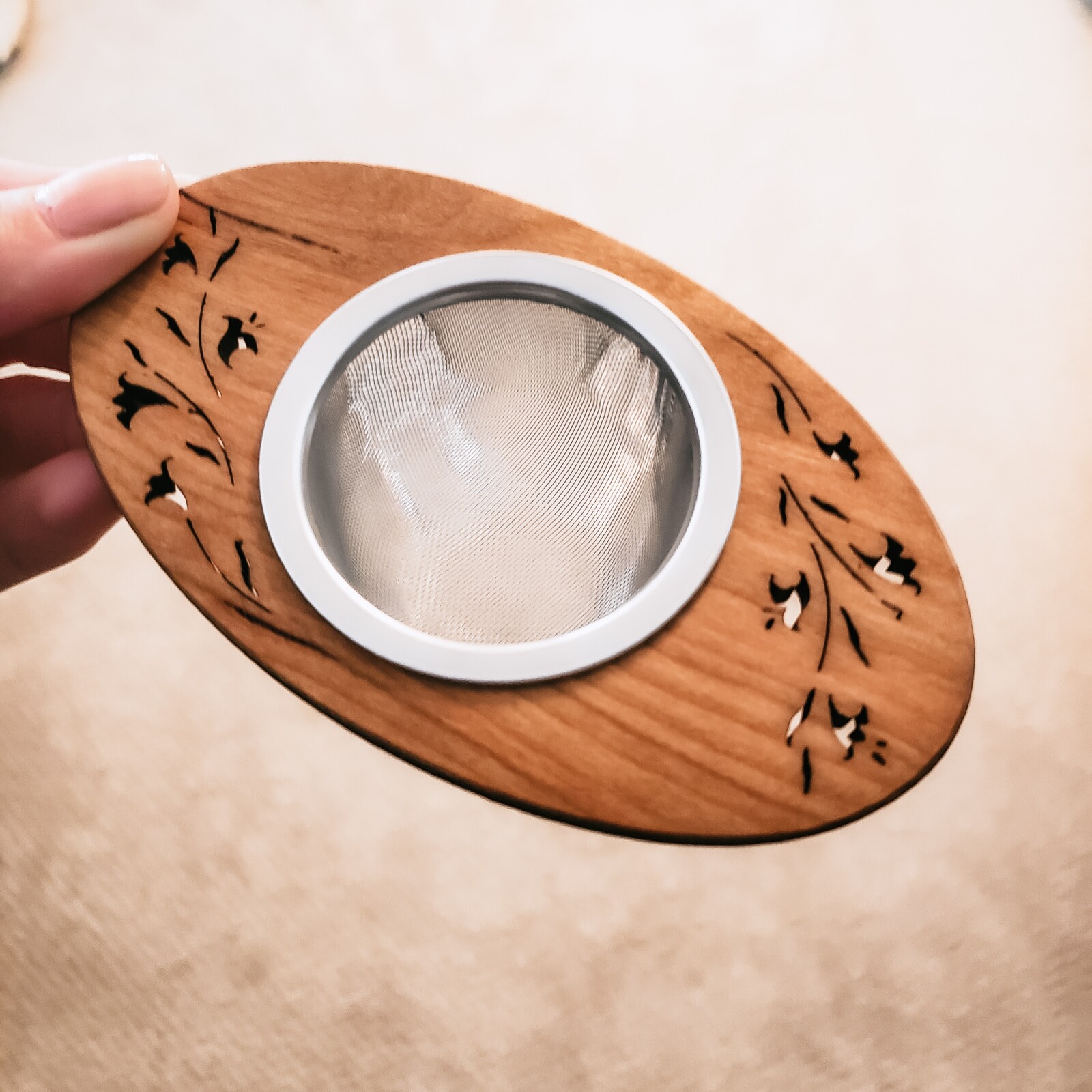 I am all over this cute little tea nest.
I have been drinking more tea these days and I found that tea makes me feel much better than coffee. I have noticed that after drinking more than one cup of coffee per day, my body is more acidic and my belly feels funny :(.
Does it happen to you?
I haven't completely given up coffee, but reduced my consumption. Coffee smells so good, especially in the morning! Maybe I can just brew it, smell it and not drink it :P ... we know that's an impossible task.
Tea nest is perfect for lose tea. Mesh is thick, so tea particles do not end up in my tea cup. It is hand crafted and made in USA. Wood part does not get hot and it fits over wide cups.
I chose the style that has tulips on, because I love fresh cut flowers, but they have others designs as well
I found it at a boutique shop in Wyoming
, but they have an online store as well,
click here to see it.
I'm sure Bob will be receiving few gifts for his kitchen collection as well :)
*****
All of us want to support small business!
It feels so good to buy from small business and know that you are helping family to pay bills or reach their next goal in life. It isn't always the easiest or most convenient to find those small, independent businesses, so we end up shopping at a large chain.

I would like to make that just a bit easier for you.
When I'll find a good quality product or service, I'll be sharing it with you. So we, together, can support our medium income families that are the backbone of our economy and communities.

Do you have a favorite store to shop at?
Comment below or message me. I'll purchase a product from them and will highlight it on my blog and social media.
Do you want to receive a newsletter with all the links and info?
Sign up here
and expect to receive few e-mails per month. I do not share your e-mail info with anyone else!