Apr 6, 2021 11:08 AM Central
Vesta Schneider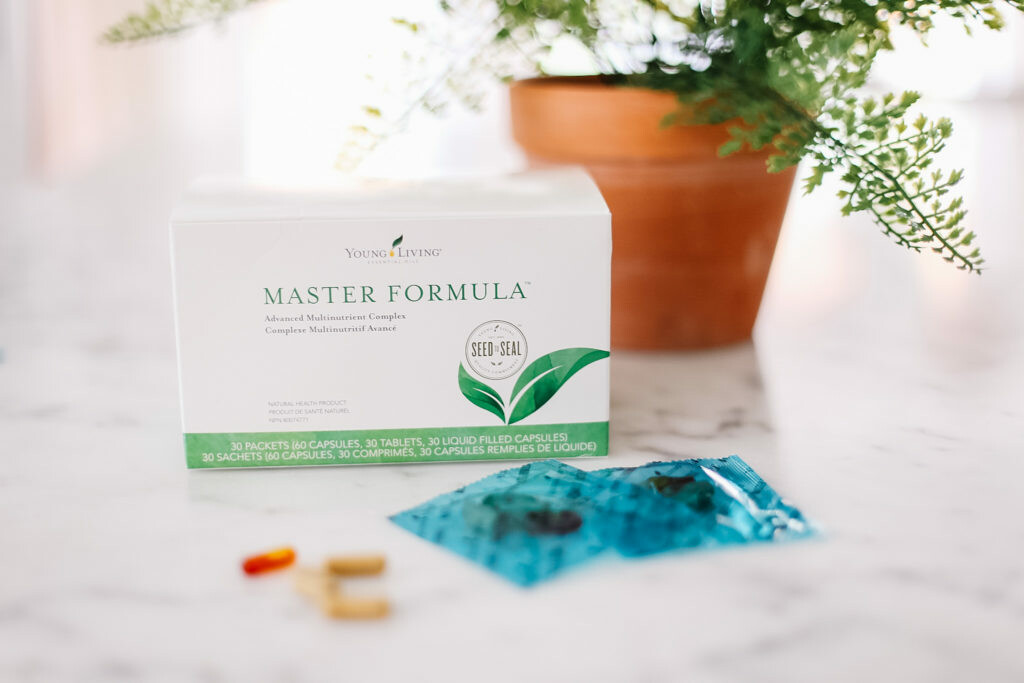 As the gatekeepers of our home we have such a great opportunity to bring in healthy products for ourselves and families! Join us as we detox our homes and switch out conventional products for cleaner, greener and better options!
When it comes to conventional vitamins and supplements, it is incredibly difficult to find options that aren't filled with unnecessary colorings, fillers and binders. Sadly these ingredients are almost always synthetic, wreaking havoc on the body, especially over time, disrupting hormones, causing allergies (often low-level so we barely notice!) and gut disruption. And none of us want that for ourselves or our families!! Especially when we are trying to do something good like take a multivitamin!!
Sadly our current foods (even the healthiest, homegrown options!) lack a lot of the vitamins and minerals that they used to contain. Whether a result of conventional farming practices, long delays in shipment or a depletion of nutrients in the soil, we simply aren't getting quite enough from foods alone, which is why a high quality multivitamin is essential! In fact, it is one of the most prescribed over the counter supplements in the US!
Master Formula
is a full-spectrum, multinutrient complex that provides premium vitamins, minerals, and food-based nutriment to support general health and well-being. Not only is it an exceptional formula of necessary vitamins and minerals, it includes antioxidants and essential oils that further increase the absorption of all those wonderfully good things!
Join me for 30 Days to Healthy Living,
here
.
Mar 29, 2021 11:56 AM Central
Vesta Schneider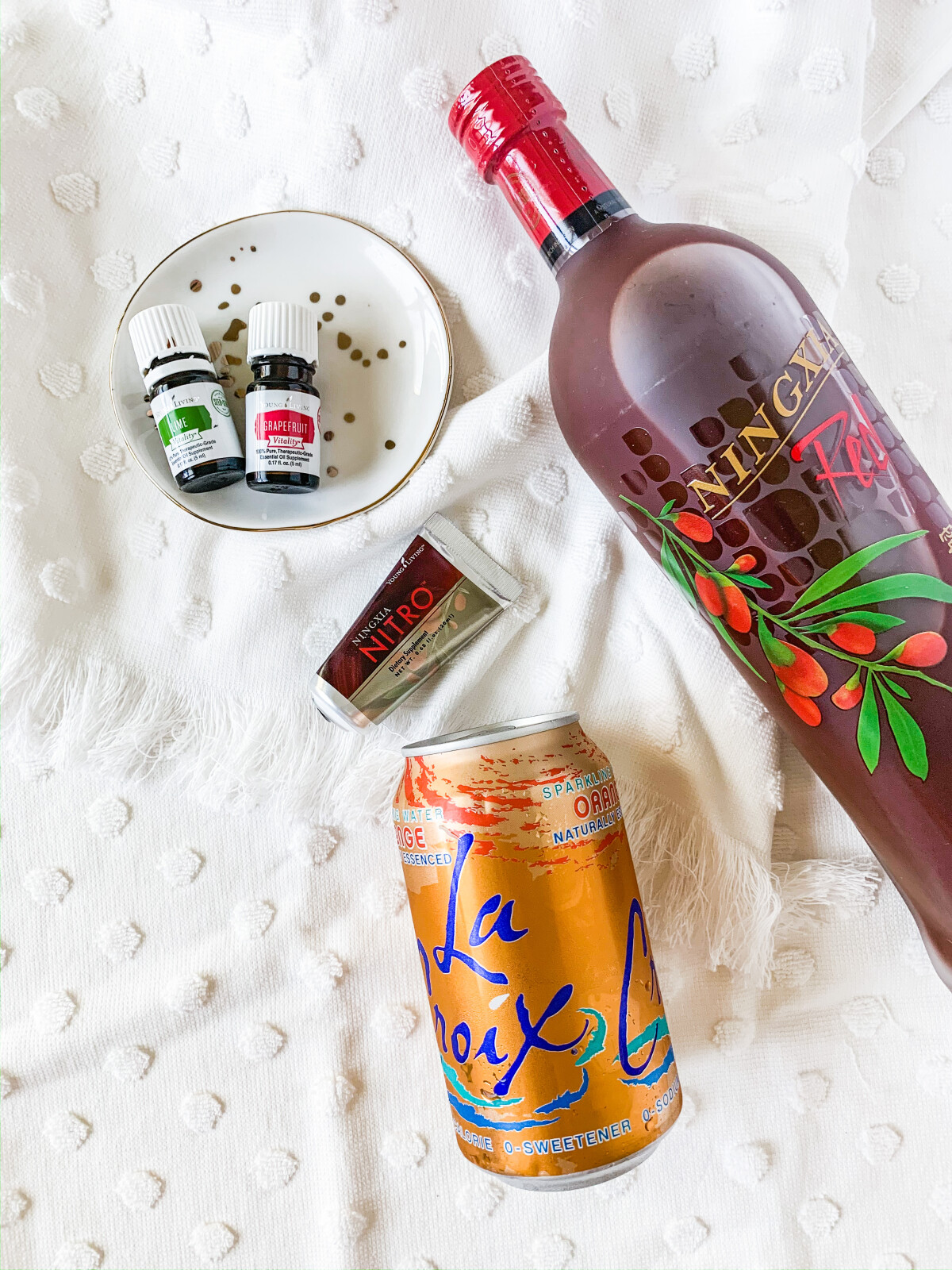 Energy is fabulous. But falsely boosting energy can result in crashing down so hard that we're rendered useless unless we boost it again. This creates addiction and one of the most common in our society is an addiction to caffeine. While we know it can affect blood pressure, sleep, and productivity, it also has a huge impact on our emotional stability.

"Drinking caffeine triggers the release of adrenaline. Adrenaline is the source of the "fight or flight" response, a survival mechanism that forces you to stand up and fight or run for the hills when faced with a threat. The fight-or-flight mechanism side steps rational thinking in favor of a faster response. This is great when a bear is chasing you, but not so great when you're responding to a curt email. When caffeine puts your brain and body into this hyper-aroused state, your emotions overrun your behavior.

Irritability and anxiety are the most commonly seen emotional effects of caffeine, but caffeine enables all of your emotions to take charge.

The negative effects of a caffeine-generated adrenaline surge are not just behavioral. Researchers at Carnegie Mellon University found that large doses of caffeine raise blood pressure, stimulate the heart, and produce rapid shallow breathing, which readers of Emotional Intelligence 2.0 know deprives the brain of the oxygen needed to keep your thinking calm and rational."
Caffeine: The Silent Killer of Success by Travis Bradberry

While smaller amounts or irregular intake of caffeine is unlikely to have adverse effects, many of us are in a state of total dependency. I love my iced tea just like many people love their coffee and I have to be very careful to watch for these two problems:
Not to let my intake replace my needed water intake. It can be so easy to down other drinks and realize at the end of the day that we've had none of the water we desperately need.
To very carefully watch my dependency on the caffeine. Can I go without it easily? Do I notice any adverse effects like headaches or sluggishness when I go a while without it? These are signs that I need to step back and regroup to avoid problems.
Don't hate me. I'm coming after your coffee drinks (not your black coffee). I'm not saying we can't ever have treats and make exceptions. I do that right along with you. I am saying that using coffee drinks as your pick me up on any kind of a regular basis is expensive both in terms of your wallet and your health. I went ahead and added La Croix with the
NingXia Red
just so we were comparing a big, tall, refreshing drink vs. a shot with the coffee drink.
Vanilla Frappuccino:
14g fat
69g sugar
95mg caffeine
Iced Caramel Macchiato:
7g fat
34g sugar
150mg caffeine
2 oz
NingXia Red
w/1 can La Croix/sparkling water:
0g fat
2g sugar (from fruits, none added)
0mg caffeine
Thousands of Americans daily pour money into coffee that gives them a momentary boost and crash with no lasting benefits. In fact, there are many detrimental health factors to these drinks. Chemicals, sweeteners, and low quality dairy and dairy substitutes fill your body with things it needs to be rid of vs. flooding it with nutrition. The cost is not only short term but also long term with your health.
Love your body enough to make the switch. Love your kids by showing them different habits for increasing energy. It is worth the change!!! I can tell you that I see the difference in my energy levels and my body craves that feeling of being full of what it needs for the day ahead!
Mar 22, 2021 02:43 PM Central
Vesta Schneider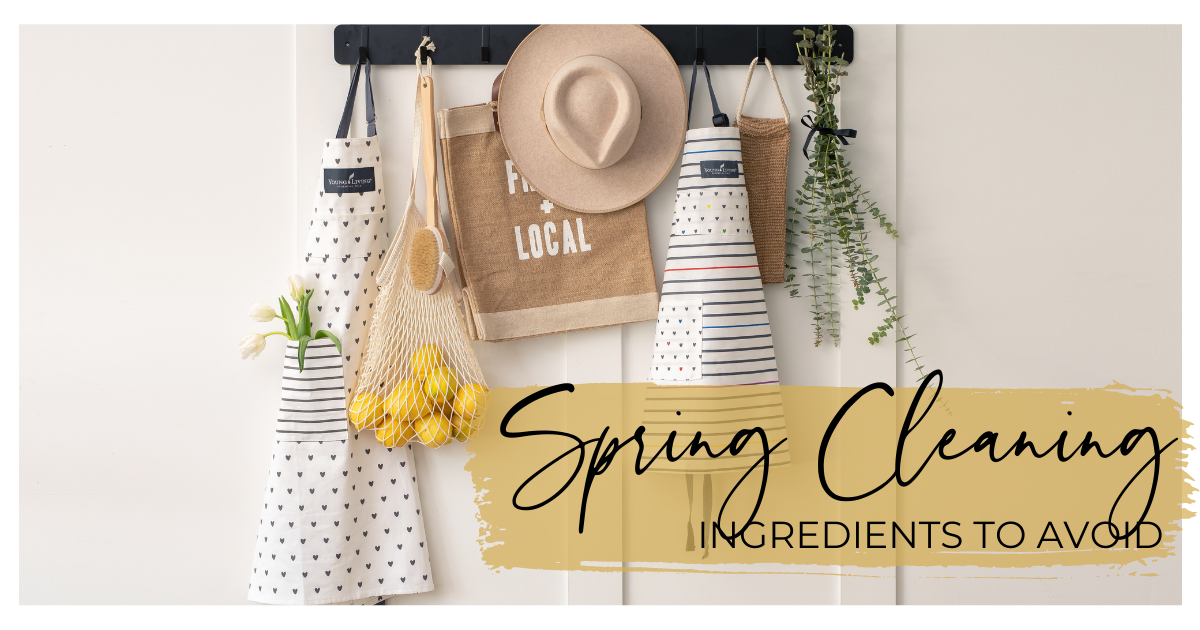 The Dirt on Spring Cleaning + Products


WHAT ARE YOU CLEANING WITH?



Ahhh! Open those windows and breathe in that fresh spring air! Spring is here, which means it's time to start thinking about our spring cleaning checklists. There's just something about the nice weather that brings on motivation for a fresh start. So let's get to it! But wait, before you reach for those cleaners and get to work, let's do a little digging into those ingredients, shall we?

Did you know? In 2000, cleaning products were responsible for nearly 10% of all toxic exposures reported to U.S. Poison Control Centers, accounting for 206,636 calls. Of these, 120,434 exposures involved children under six who can swallow or spill cleaners stored or left open inside the home. With no federal regulations on ingredients in household products, the only way we can protect our families is to learn how to read labels ourselves.

Let's take a look at the top 4 ingredients to avoid and why.

UP FIRST, AND THE BIG ONE, FRAGRANCE!
This first ingredient is a BIG ONE, but it is in just about every household product that we use daily. Synthetic scents or "fragrances" represent an unidentified mixture of ingredients, including carcinogens, allergens, respiratory irritants, endocrine disruptors, neurotoxic chemicals, and environmental toxicants. You can find these artificial scents in all kinds of body care and cosmetic products, as well as candles, air fresheners, cleaning materials, and laundry detergents.

Let's talk about fragrance, or parfum or perfume or a million other names ;) This Article shares the dangers of Fragrance. "Synthetic scents or "fragrance" represent an unidentified mixture of ingredients including carcinogens, allergens, respiratory irritants, endocrine disruptors, neurotoxic chemicals, and environmental toxicants. You can find these artificial scents in all kinds of body care and cosmetic products, as well as air fresheners, cleaning materials, and laundry detergents.

In general, there at least 3,000 ingredients that companies could use to form a product's scent. According to the online "Transparency List" put out by the International Fragrance Association, an industry trade group. It may seem unbelievable, but the FDA does not even require fragrance and cosmetic makers to disclose exactly what they are using to scent products. If companies are using truly natural ingredients, then why be shy? Many will say that their formulas are proprietary, and they don't want other companies copying them. The FDA website also states how the agency cannot legally require companies to warn about allergens in cosmetics like they do with food.

Are you wondering why companies would continue to use synthetic scents if they're so bad for our health? The answer is straightforward — they are cheaper. Synthetic scents can be extremely cheap to give everything from shampoo to lotion to candles a desirable scent. Unfortunately, just because you enjoy a scent doesn't mean it's good for you." Source - https://draxe.com/health/dangers-synthetic-scents/

PARABENS/PHTHALATES
Parabens are preservatives that mimic estrogen. Found in many cosmetics & personal care items. When combined with heregulin, a growth-promoting substance normally found in breast tissue, the effects are multiplied by 100x, contributing to breast cancer, tumor growth &"moobs" (man boobs). Phthalates are a low-cost endocrine-disrupting chemical that in lab studies has shown to interfere with hormone production in rats and mimic estrogen in human studies. Found in: plastic food packaging, lotions, skin moisturizers, fragrance, cleaners, glues, and nail polish.

SLS - SODIUM LAUREL SULFATE
This chemical is used to de-grease car engines. It is also added to some toothpaste, soaps, detergent, skin products... it's in just about everything. It damages the kidneys/liver, teeth, endocrine system, causes hair loss, cataracts, ulcers, major toxicity, headaches, nausea, coughing, congestion, and more.

TRICLOSAN
An antibacterial agent registered as a pesticide by the EPA. Topical absorption has shown disturbances to the endocrine system and is believed to lead to birth defects and uncontrollable cell growth. Found in: soaps, deodorants, cosmetics, shave gel, first aid spray, kitchenware, and toys.

While there are many, many other ingredients that you will want to know about, these are my "TOP OFFENDERS." As you go further on this low tox living journey, you will learn about so many more. Remember, "Rome Wasn't Built In A Day," and your journey of learning is just that, a journey. Do you want to learn more?
Join this exclusive group that is all about the wellness
.