Oct 15, 2020 07:06 PM Central
Vesta Schneider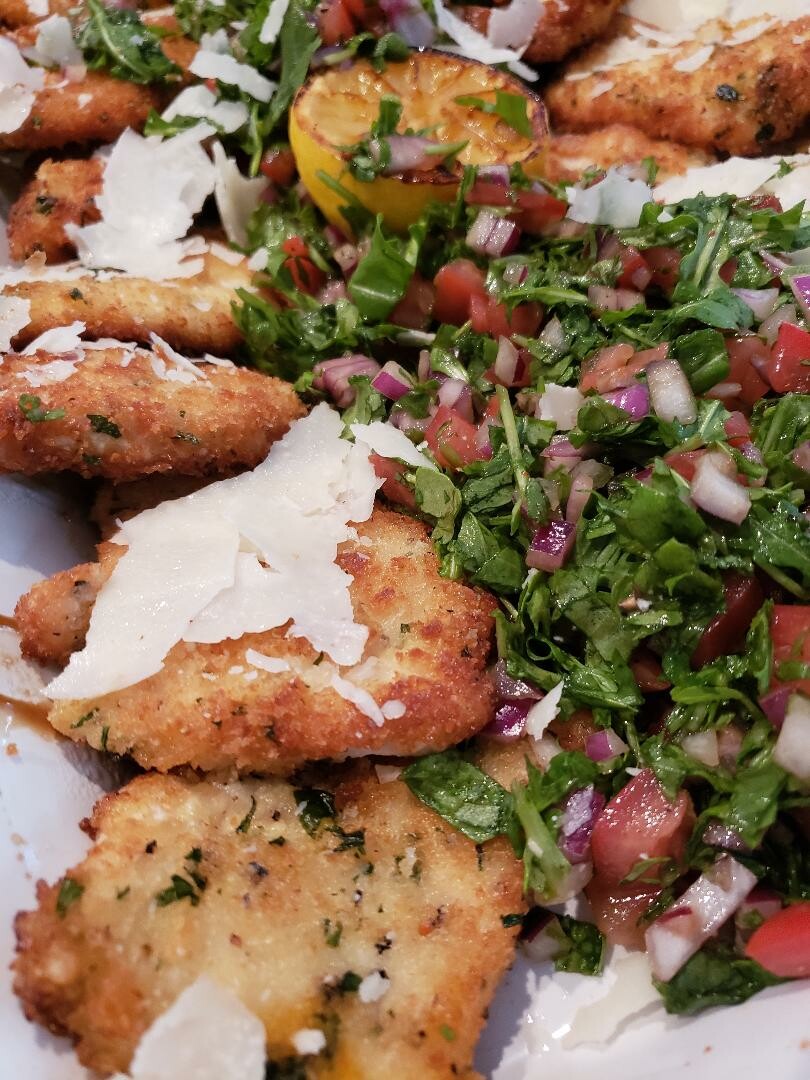 This was one of the very first recipes that Bob made for me and I should have known that I will be eating better than a queen for the rest of my life. This is one of my favs to the day.

Chicken Milanese

3 chicken breast cut length wise and pounded thin
1 cup flour
2 eggs
2 cups panko bread crumbs
Salt and pepper
4 cups arugula chopped
1 red onion chopped
4 plum tomato seeded and diced
1 lemon
Balsamic vinaigrette

Heat oven to 350

In separate bowls fill with flour, egg, panko and season each with salt and pepper.
Dip the chicken in flour 1st, then egg, then panko. Repeat until all chicken is coated and set aside.

In large pan heat oil and cook the chicken until golden brown on both sides, should be 3 to 4 min each side. Do this in batches and make sure to add more oil for each batch. Place cooked chicken on sheet tray and bake at 350 for 10 min to ensure chicken is cooked.
While chicken is cooking combine in large mixing bowl add the arugula, onion and tomato and drizzle the vinaigrette and toss. Once chicken is out of the oven hit each piece with some lemon juice, and top with the chopped salad.

You can shave some parmesan cheese on top if you like.