Nov 12, 2020 07:33 AM Central
Vesta Schneider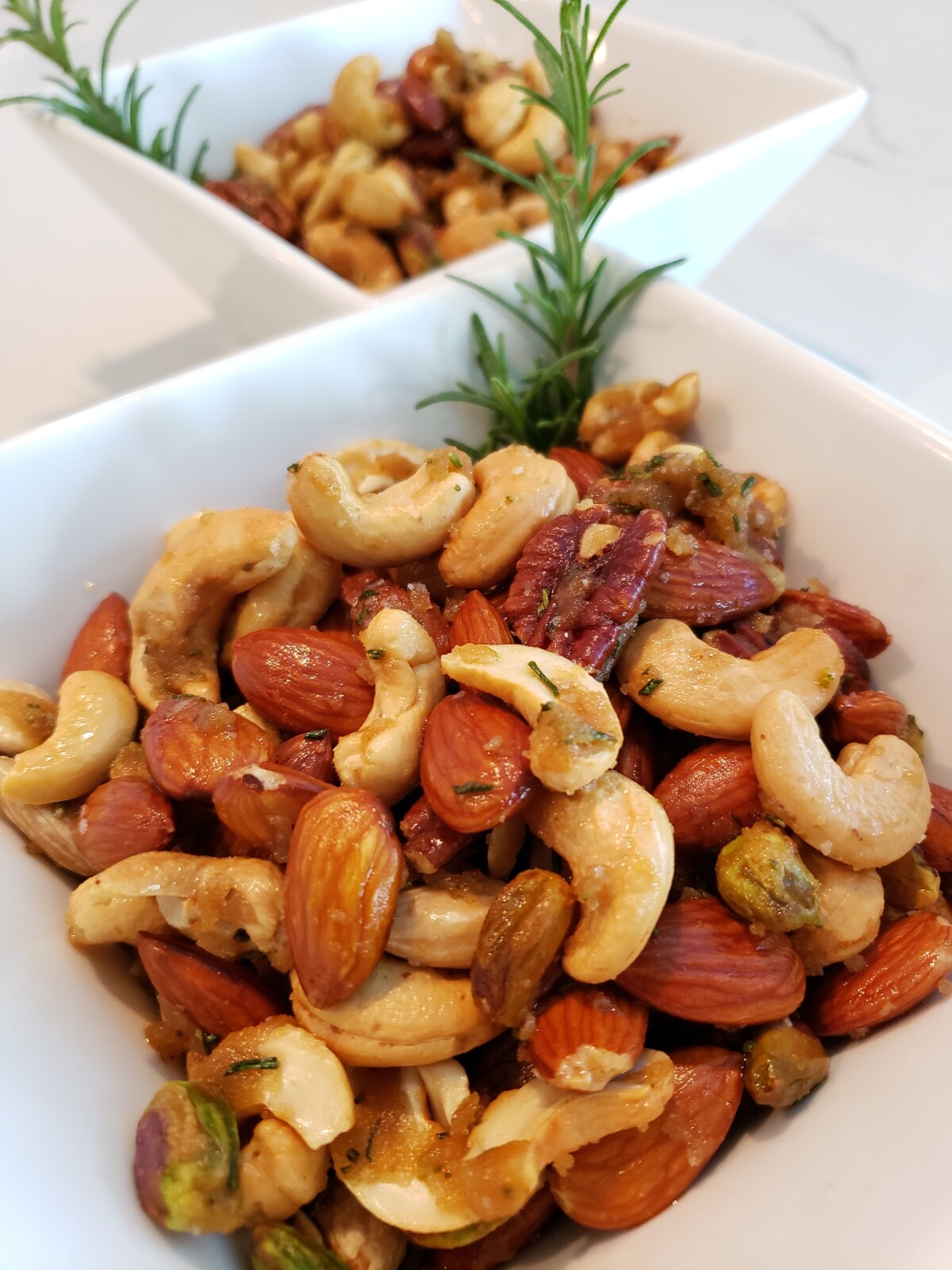 If you have friends coming over or just want something to snack on, these are perfect!
Ingredients:
2 1/4 cups (18-ounces) assorted unsalted nuts, I use the mix from Costco
2 tablespoons coarsely chopped fresh rosemary leaves
1/2 teaspoon cayenne pepper
2 teaspoons dark brown sugar
2 teaspoons sea salt
1 tablespoon unsalted butter, melted
Preheat the oven to 350 degrees.
Spread nuts out on a baking sheet. Toast in the oven until light golden brown, about 5 to 8 minutes. Be careful not to burn they can go quick.
In a large bowl, combine the rosemary, cayenne, sugar, salt and melted butter.
Thoroughly toss the toasted nuts in the spiced butter and serve warm. And once you try these, you will never want to stop :)
Do you like this recipe? You can get them delivered to your inbox ever Thursday
.
Sign up here.