Sep 6, 2020 02:01 PM Central
Vesta Schneider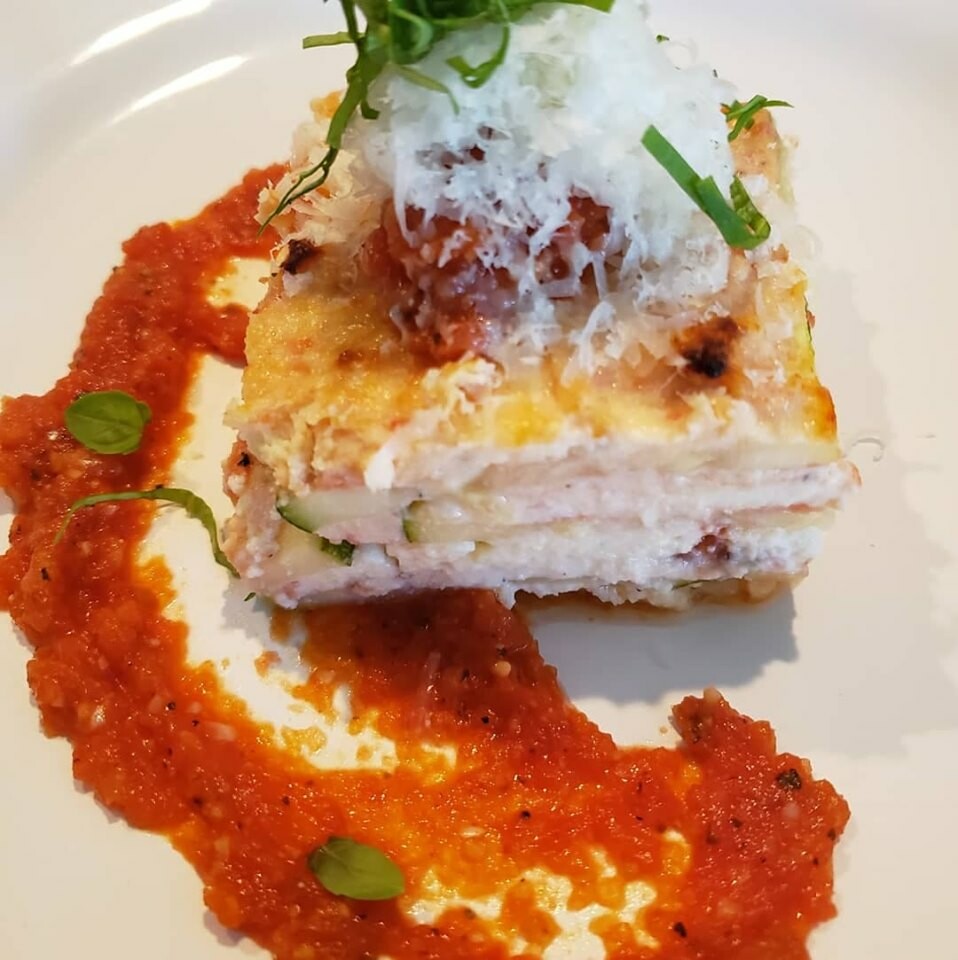 My dear friend Karen stopped by with a large bag of veggies from her garden. And poof, it turned into zucchini lasagna. Anything that Bob makes is so delish!

You will need:
2 large zucchini
1/2 cup shredded Parmesan

Tomato Sauce:
2 cans diced tomatoes
1/2 large onion
4 garlic cloves
1tsp Italian seasoning
Salt and pepper to taste

1 drop
Basil Vitality oil
1 drop
Oregano Vitality Oil
(if you have never cooked with oils, note that less is more)

Cheese mix:
1 large container of whole milk ricotta
1/2 cup Parmesan
1 egg
2 cloves garlic minced
A few shreds of nutmeg
Salt and pepper


Preheat oven 350
Slice zucchini length wise. Use a mandolin if you have on the high setting. If not try to keep slices same thickness. Lay on sheet tray and salt. Wait 10 min and pat them all dry. Place in oven for 5 to 7 min depending on thickness. Just drying them out here. Not cooking all the way.

In food processor add all ingredients for the sauce and blend.

In large bowl mix all ingredients for cheese and stir until all are incorporated.

In 8x8 baking dish add layer of sauce, then strips of zucchini (like pasta sheets). Another layer of sauce, then spread the cheese mix on top. Repeat layers until complete. Should have at least 3 layers. Top with remaining Parmesan cheese and bake uncovered for 1 hour. Let cool 15 min before slicing.
Lick your plate clean as I did :)