Sep 18, 2020 11:58 AM Central
Vesta Schneider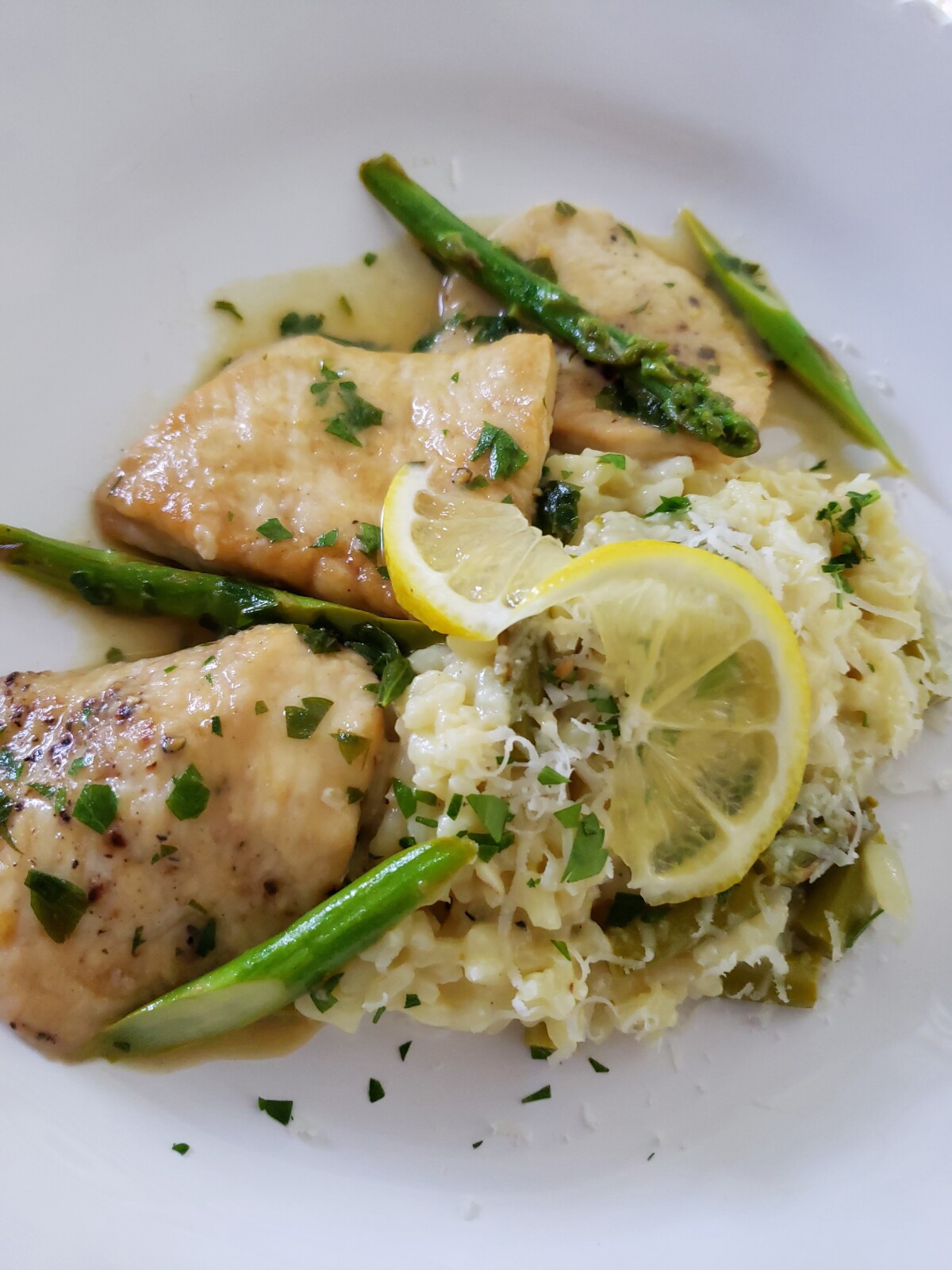 Asparagus Risotto...yummy!

Sharing Bob's recipe as promised. Risotto is pretty easy to make, but follow his directions to a T. Once you master the consistency, you can start adding other ingredients to it.

4T butter
1/2 onion diced
1 1/2 cup Arborio rice
1/2 cup dry white wine
6 cups chicken stock
10 asparagus stalks chopped
1/3 cup Parmesan cheese
1/4 cup cream
Salt and pepper
Heat 2 tablespoons butter in a large saucepan over medium-high heat.
Add onions and cook 1 minute.
Add rice, stirring to coat with butter about 2 minutes.
When the rice has taken on a pale, golden color, pour in wine, stirring
constantly
until the wine is fully absorbed.
Add 1/2 cup broth to the rice, and stir until the broth is absorbed.
Continue adding broth 1/2 cup at a time,
stirring continuously.
Once half of the broth is gone add the asparagus and continue to add the rest of the broth 1/2 cup at a time until gone.
Remove from heat, and stir in the rest of the butter, cream butter, and parmesan. Season with salt and pepper to taste.
Serve right away.
Want to get this delivered into your inbox?
Sign up here
.