Oct 29, 2020 06:16 PM Central
Vesta Schneider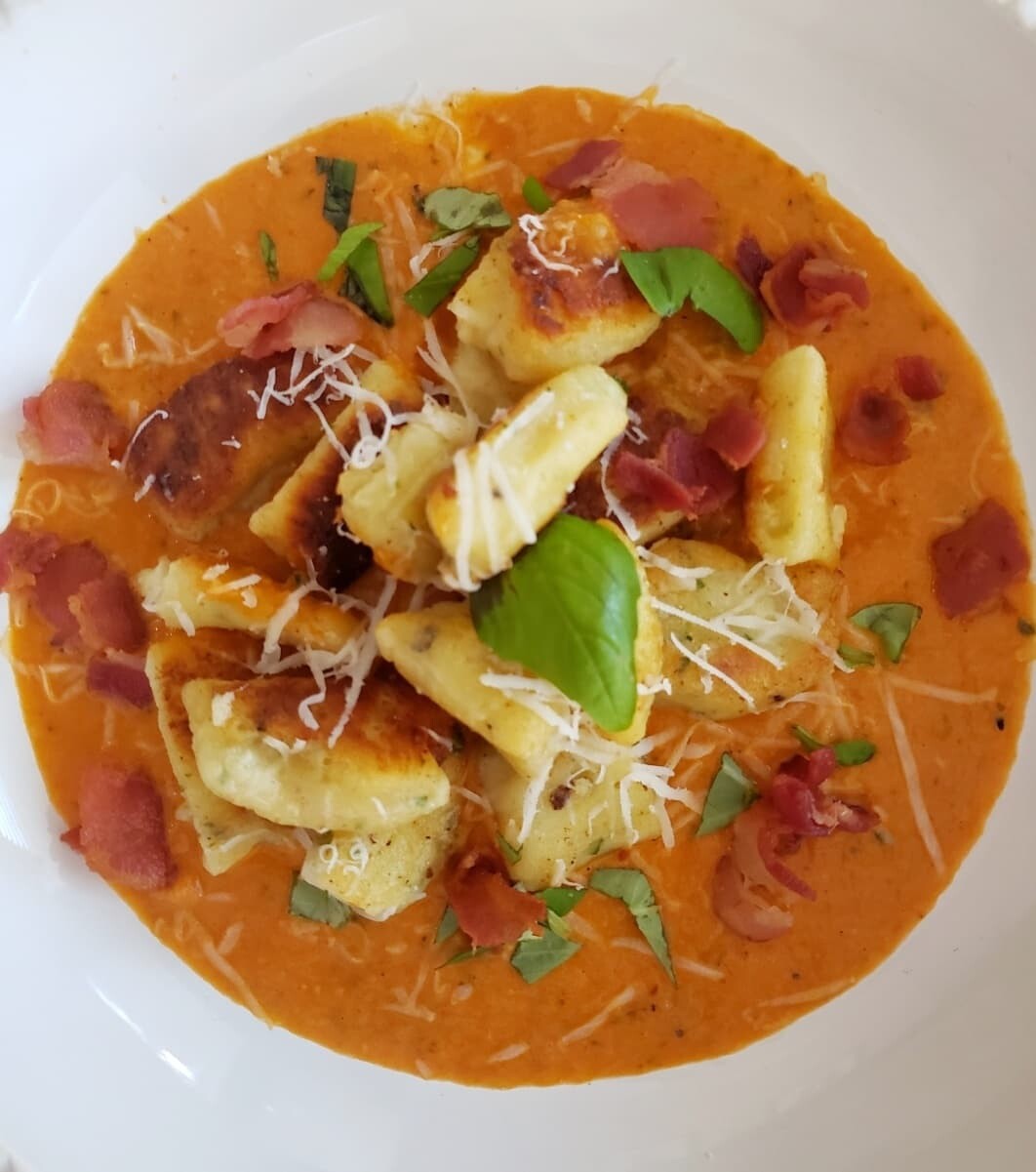 The most delicious sauce that goes with many pasta or chicken dishes. You can pre-make it and keep it need the fridge.
6 slices bacon cut into pieces
1 onion diced
5 cloves garlic minced
1/4 cup white wine
2 can diced tomato
1 cup water
1tsp dried oregano
3/4 cup heavy cream
Salt and pepper
2 drops
basil oil
In large sauce pan cook bacon until crispy, remove from pan and set a side. Keep 2T bacon fat in pan, discard the rest.
Add onions over medium heat and cook for 10 min.
Add garlic and cook for 2 min.
Deglaze with wine, add tomato's.
Use the water to rinse the tomato cans out and add to sauce.
Add salt, pepper and oregano. Cook for 30 min, stir frequently.
Add cream and cook for another 20 min.
Add basil oil.
Bob makes my favorite tortellini dish with the this sauce. Add peas and then add the bacon on top.
Do you like this recipe? You can get them delivered to your inbox ever Thursday
.
Sign up here.