May 29, 2021 11:01 AM Central
Vesta Schneider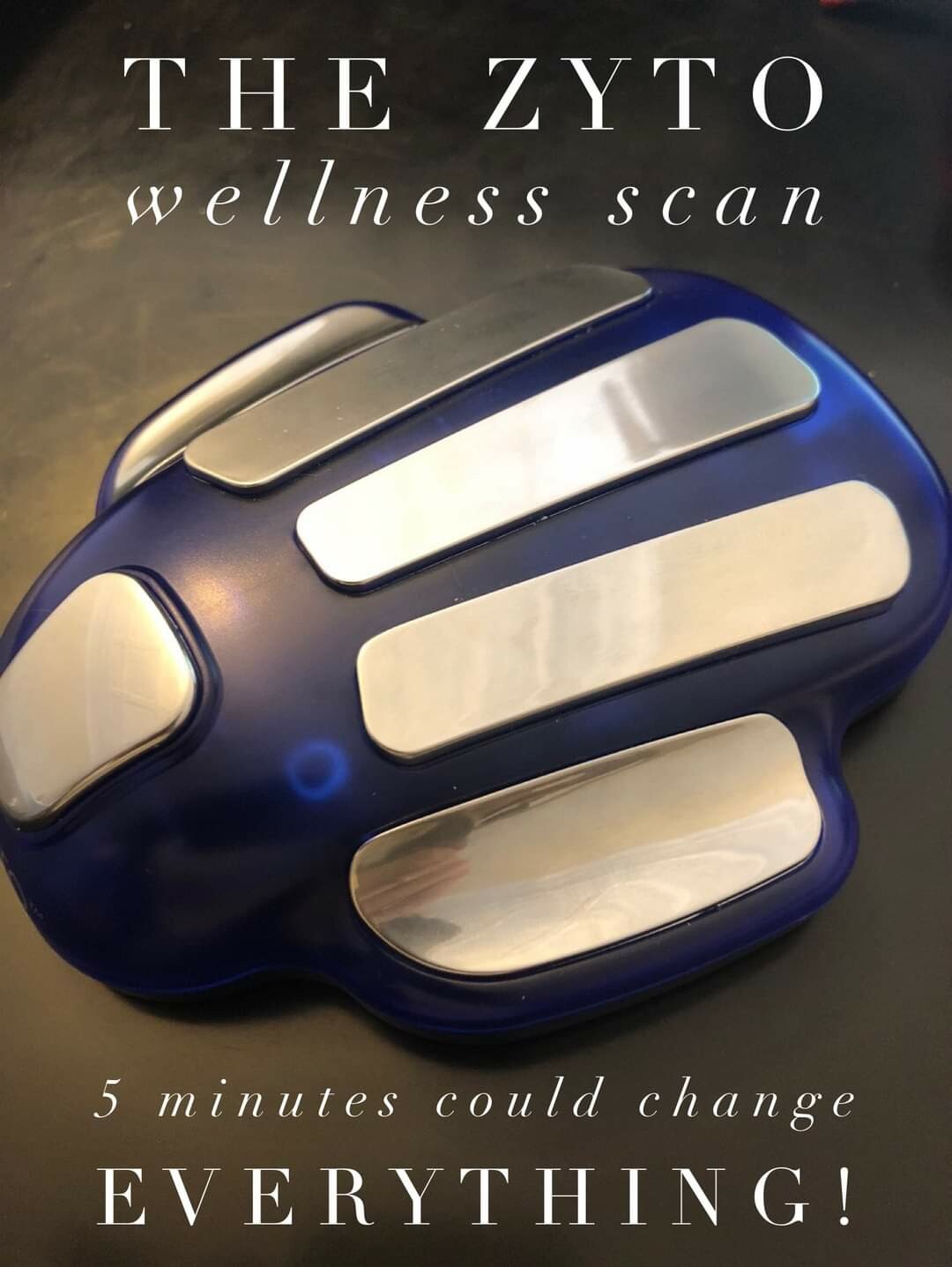 Zyto Scans are such a great way to look deeper into our health and have a better understand what's going on inside. It may help you to come up with a health plan that is easy to follow. It's a great tool to use if you work with a holistic practitioner as well.
You can learn more about zyto scans,
click here for details and videos
.
HOW to schedule a scan.
Use the Contact Us form on the website to set a date/time.
To schedule a meeting online
click here.
It takes 5-10 minutes to get scanned and 30+ mins to go over the scan. Plan to spend about an hour together.
COST. A.
it is free for my Young Living members who are on subscribe and save program (Essential Rewards). You are welcome to get scanned once every two months. It gives you just enough time to implement what you learned from the previous scan.
Our body keeps regenerating itself, you just need to give it the basics that it needs. Some fun facts:
- our skin is about 4 weeks old
- liver 5 months old
- nervous system 5 months old
- bones 1 year old
*spouses and children are welcome. But they need their own time slot.
B. $15 for my Young Living members who are not on subscribe and save. It includes scan, going over the results and you will receive an e-mail with the detailed results.

C. If you are not on my Young Living team your first scan is $25. If you join my Young Living team within 24 hours, you will receive a refund for $25 (applies for $100 orders and above).
PAYMENTS AND REFUNDS.
To save your spot, use venmo,
clink here for the link.
If you cancel within 48 hours you will receive a full refund.
If a case of an emergency, your payment will be applied for the future appointment.
No refunds otherwise.
LARGE GROUPS.
If you have a group of three people or more, I will come to you on a date that fits both of our schedules. Contact me to set it up.
PLANNING AHEAD.
I usually book 3-4 weeks out, please plan accordingly. I strive to provide the best service for my Young Living team and make them a priority, therefore, I do not work with anyone outside my team. Thank you for understanding.