Sep 14, 2020 10:46 AM Central
Vesta Schneider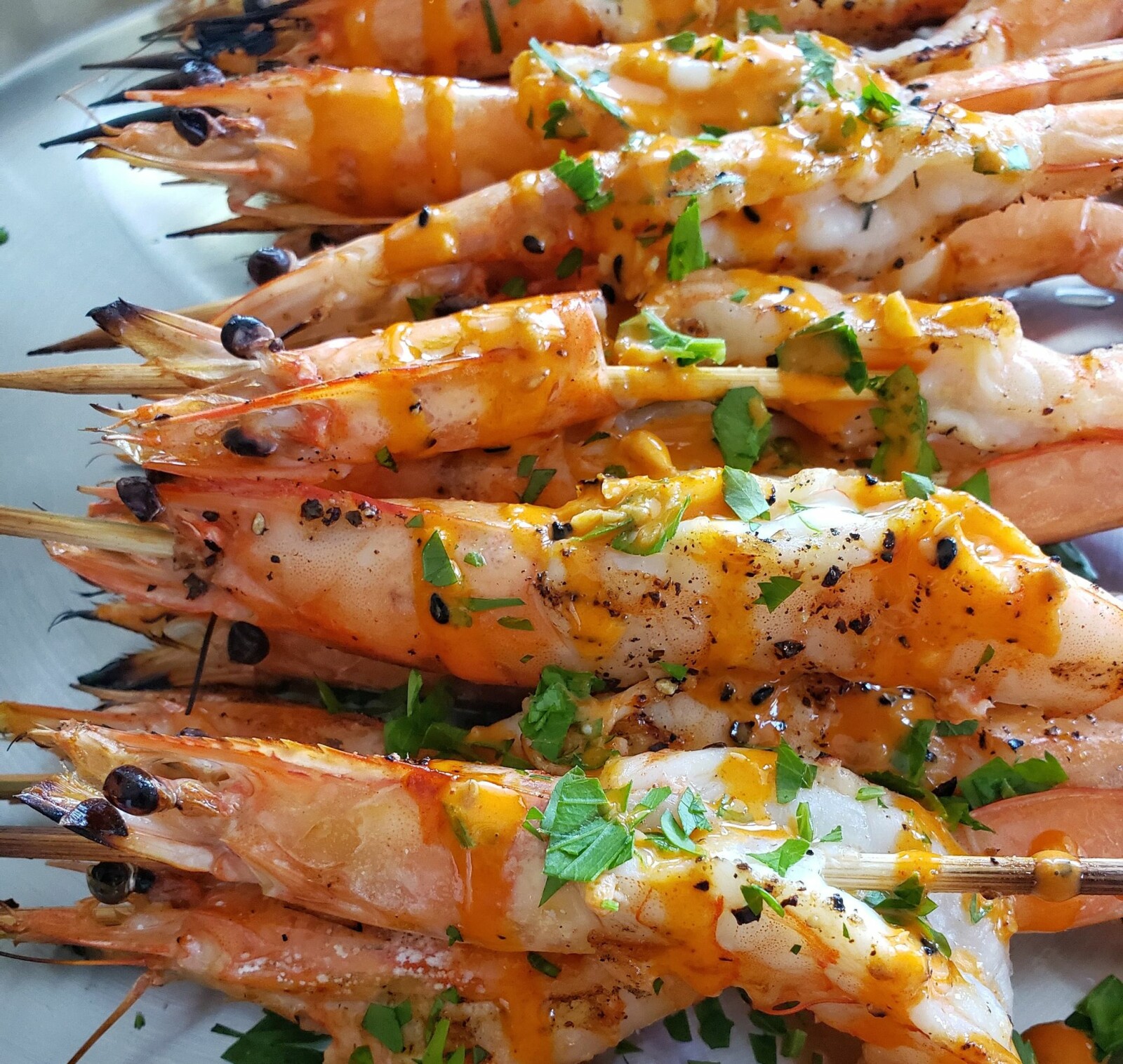 Our family dinner on Sunday was finger licking good! Once again Bob knocked my socks off with his food!
Recipe:
15 head on large shrimp
1 stick of butter
1 head of garlic minced
1tsp ancho chili powder
Salt and pepper
Clean and peel and butterfly shrimp leaving head on.
In sauce pan melt butter and add garlic, cook on low so that garlic does not brown, add ancho, salt and pepper.
Remove from heat.
Brush shrimp with butter mixture and grill. Continue to brush during the cooking process until shrimp turn pink and meat is firm. This will not take long and be careful to not over cook.
Drizzle mayo and some chopped cilantro to serve.
Chili lime mayo:
1 cup mayo
1 chipotle pepper
2 -4 drops (or more, taste it) of
Lime Vitality oil
Small hand full of cilantro with small stems left on
Salt and pepper
Place all ingredients in blender to combine.
Don't miss out on new recipes!
Register here